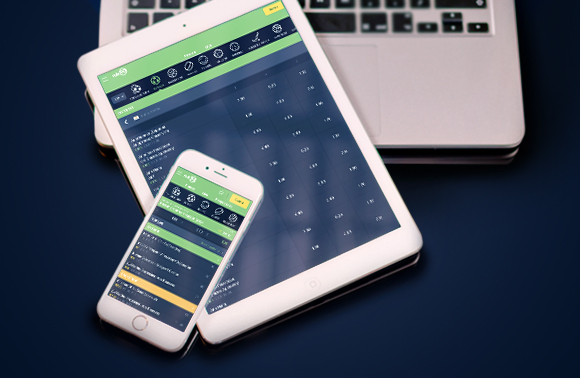 Added 21 June 2017
Betting without limitations: Rub90 gaming website mobile version is now available!
According to recent surveys, more than 60% of users are betting on mobile devices. That's why we created website mobile version, which will allow to place bets using smartphones and tablets 24x7 independently from client's location. This is another progressive product aimed on raising comfort of the game and simplifying interaction between bookmaker and player.
Website mobile version will let partners:
eliminate time and location restrictions on accepting bets because most of operations can be done anywhere;

raise gaming activity due to widening the list of devices capable of placing bets;

increase players' loyalty demonstrating them your readiness to meet their needs;

attract players to betting shops since they will spend time there with maximum productivity - owing to offline functions, which minimize waiting time and risk of mistakes during bets placement.
Now player has everything at his fingertips: one account for desktop and mobile website versions, all kinds of sports, handy bet slip and betting results.
Bookmakers' clients get fairy simple, comfortable and obvious process of interaction with website: ability to search for an event on the website and its further monitoring in Favorites and Results sections.
Betting shops visitors will be fond of effective interaction between website mobile version and betting shop thanks to such features as event numbers, bets pre-order at the cashdesk by bar code, options of viewing Jackpots results and bet slip status check using its number. And while waiting for sporting events results, players will be able to fill in time with betting games (PokerPlus, KenoPlus).
Website mobile version is the way of solving multiple tasks actual for betting business at once.
Welcome to mobile!