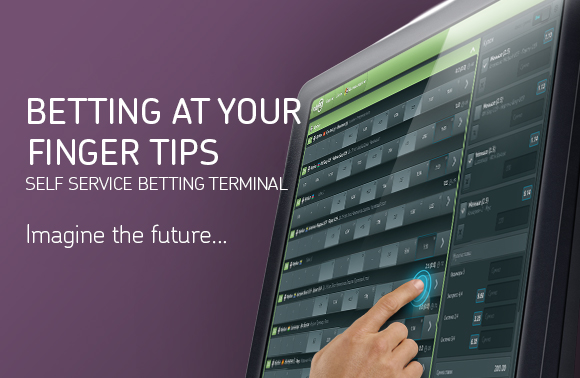 Added 21 June 2017
Rub90 introduces Self Service Betting Terminal – innovative self-service for players in the betting shops. Now each player can reach Sportsbook and Betting Games avoiding queues.
The Interface is simple and user-friendly. High quality and operating system Linux ensure reliability of the terminals. Installation requires minimum time and effort.
Betting Shop Control Panel allows controlling all the terminals in the betting shop in real time. Notification centre in the control panel will become your irreplaceable assistant.
Every player is VIP
The Rub90 betting terminal guarantees lightning-fast and super-convenient gaming ensuring authorization in a few seconds and betting in two clicks, providing Live always within your view, ensuring several display modes and quick access to the results. It is possible to check your bets without registration and to temporary block the terminal booking it for yourself avoiding queues and eliminating cashier's mistakes. 
Coupon for one million dollars
It is a pleasure to deal with smart people and dealing with a smart coupon is even more pleasant. All changes to selected events are instantly displayed. Even though the odds have been changed the player can choose to bet or not to bet after clicking "to bet" button and before the bet is accepted by the system.
Time is money
Coupon's function "auto sum" saves time of the players. After setting the sum of the bet only once it will be automatically displayed in all subsequent coupons.
The genius of simplicity
You don't have to switch between the tabs to simultaneously choose a single, multi or full cover bet! You just have to set the sum in front of the type of the bet and press "to bet" button.
Times of change
What should bookmakers expect from using the Rub90 terminals? They should expect increasing amount of bets, eliminated cashier's mistakes, reducing personnel costs and increasing attractiveness of the betting shop among the players. The final effect of this would be an improved profitability of the business.
For more information follow the link below:
With respect to the betting business, Rub90 Company