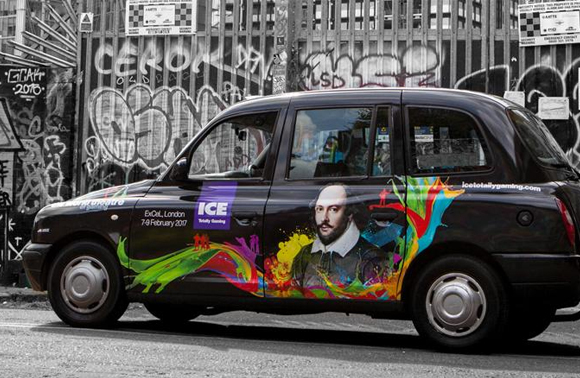 Added 20 February 2017
Top managers of the company First Gaming (Rub90) visited an exhibition named ICE Totally Gaming 2017, which took place in London in the period from 7th to 9th February. Leonid Oboznyy, president of First Gaming, told us about his impressions of the event.
"For us, ICE Totally Gaming is the most significant of the specialized events. Especially this year, when according to the organizers about 50% of the stands are occupied by operators and suppliers of solutions for betting and online operating.
That is what distinguishes the ICE Totally Gaming from other similar exhibitions. For example, there are almost no representatives of many European suppliers of betting solutions at the iGaming Asia Congress in Macau, as well as at the Global Gaming Expo in Las Vegas, which is less relevant for us by the terms of the fact that betting is banned in the USA.
In my opinion, the main goal of the exhibition for participants is to meet partners, contractors, associates and like-minded people from different countries, trend analysis and discussion of pressing issues. Another purpose of visiting such events is an opportunity to learn about new products and services. But in general those who are not newcomers in the industry are always aware of what is happening in the market.
Sometimes some of the participants of the exhibition intentionally prepare to release an innovative solution, although it is practically impossible to hide it completely from the expert community," Oboznyy said.
President of the company First Gaming (Rub90) also told us about trends that are being actively discussed.
"As for the ICE Totally Gaming 2017, we made sure that eSports is much spoken about and seems to continue to develop quite rapidly and successfully in the near future.
There were quite interesting discussions about blockchain technology in the context of gambling. I'm sure it will find its place in the information economy of the future that was previously noted, but so far in the context of gambling blockchain is still a raw technology with too much marketing around it. There are still no clear ways to deal with all the pitfalls related to practical aspects of it in gambling," said Oboznyy, "we were also very glad to see the significantly grown number of representatives of Russia and the CIS countries, especially compared with the situation that was even 5-7 years ago. This fact shows that these markets are one of the fastest growing in the betting and gambling."
Leonid Oboznyy also noted that at the ICE Totally Gaming 2017 were presented some companies, which had entered the market recently, but have been already attracting the attention by developing promising products and solutions.
"As for our participation in the exhibition, the company First Gaming (Rub90) was presented by the terminal solution at our partner's stand. "Bingo Boom" is one of the leading Russian operators and suppliers of solutions for betting business. Of course, we hope that our partnership will provide both companies a significant growth and development as well as offer new opportunities for betting on sports to the players. In conclusion, I'd like to stress that a visit to ICE Totally Gaming is a must have for business development!", inferred Leonid Oboznyy.
Reference: ICE Totally Gaming 2017 is the international gambling exhibition held in London that brings together visitors from more than 150 countries worldwide.