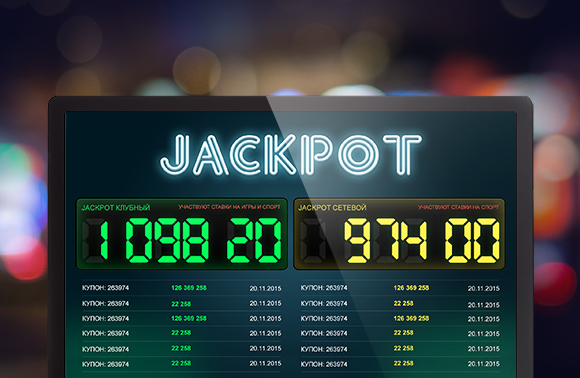 Added 21 June 2017
Rub90 presents the jackpots – a unique solution for online and offline betting.
That lets you win in both bookmaking games and sports betting.  
Such an approach allows the players to increase amounts of their winnings when they win the jackpot.
And that, in its turn, motivates them to make more bets.  
Advantages for the partners:
1. Flexible settings:
option to choose the types of bets participating in the jackpot;

controlled share of contributions from every bet towards the jackpot funds.
 2. Online monitoring of jackpots for players via betting shop monitors, on the terminal, on either desktop or mobile versions of the website


Advantages for the players:
Convenient display of jackpots via betting shop monitors (players are able to observe how the jackpot amount increases, when it falls out and the history of winnings).
System winnings notifications.
Option to choose either the club jackpot or the network jackpot.
The jackpots will be an effective tool for attracting and retaining players by the bookies that want to expand their bookmaking clubs networks.
If you have any additional questions, please feel free to contact our technical support or partner department managers.