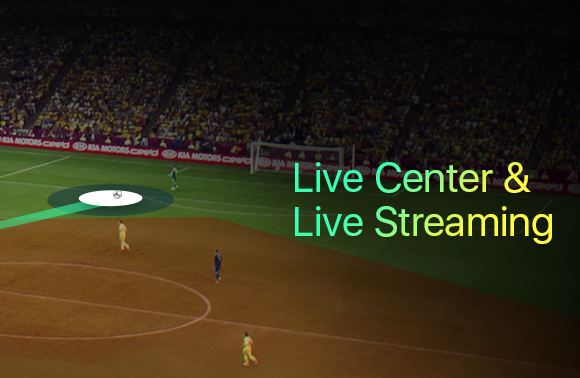 Added 28 February 2017
Rub90 presents new services called Live Center and Live Streaming.
Maximum possibilities for a full engagement in the game and informed betting!
Now bookmakers can provide their customers with enhanced capabilities for managing the gameplay (in self-service terminals, desktop and mobile versions of the game site).
Live Center is service, which allows players to get all the needed information about the match in graphical form as it becomes available.
Live Streaming is technology of online video broadcasts that allows to see what happens on the pitch at current moment of time.
By the means of Live Center and Live Streaming partners provide their customers with widgets, which can be transformed considering their needs as well as let them receive the most up to date information about sporting events 24/7.
Live Center and Live Streaming can be integrated into third-party developers' software using the API. 
In order to start using this product the user should first get necessary permissions. Certain countries legislation may include prohibition on using this software product fully or prohibition on using its certain parts.