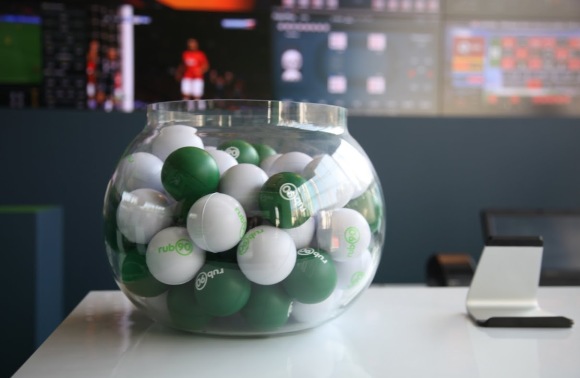 Added 7 May 2018
On June 4 - 5, Moscow hosted the largest exhibition-forum in the gambling industry of Russia - Russian Gaming Week. Totally at the exhibition were presented about 40 companies, whose stands were visited by over 1500 guests within 2 days.
Stand of Rub90 was noted by visitors of the exhibition as one of the best this year, and also was appreciated by specialized media. Some of them mentioned that it was creating the impression of the "Centre of the exhibition".
The most popular among attendees were new for the Russian betting market products - Sports book TV and Digital Signage - broadcasting package of all possible sports channels overlaying it with odds, with required Internet speed only 1 Mb/s.
But the true sensation for the audience made a report of the president of the First Gaming Company (Rub90), Leonid Obozny, "Betting business - the battle for efficiency". Exclusive market statistics and specific suggestion on how to increase the efficiency of every single land based betting shop were met with thunderous applause.
In conclusion, we offer video and photo report from Russian Gaming Week 2014 made by Rub90:
With respect to the betting business, Rub90 Company